Wedding Rentals to Make Your Big Day Less Stressful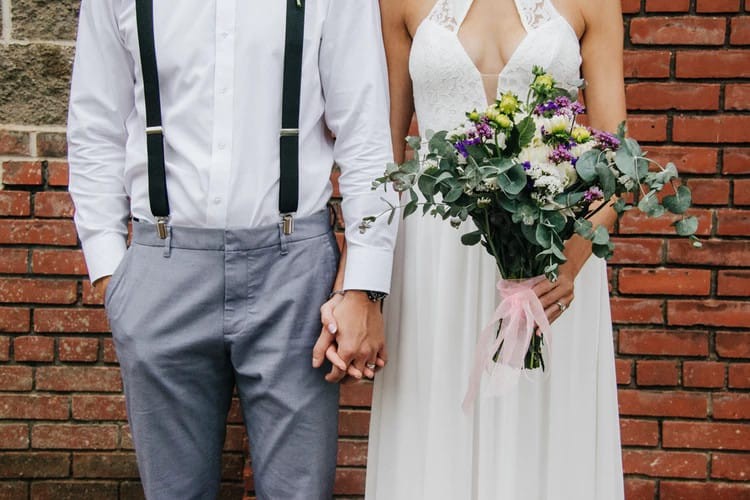 Categories:
"He who is best prepared can best serve his moment of inspiration."

― Samuel Taylor Coleridge
Getting hitched, tying the knot, taking the plunge, however you say it, summertime is often synonymous with wedding season. In fact, the summer months account for the largest percentage of couples getting married. As the excitement for your big day builds, so does all of the stress of getting your wedding together. Between finalizing your guest list, finding your venue, and saying yes to the dress, it can seem like there is little time left for all the other details, such as rentals.
With over 80-percent of the millennial population getting married, it's no surprise that brides are seeking more interactive components for their wedding, furthermore, most of the planning itself is now done online. The average couple hires 14 vendors for their big day and also includes personal wedding website creation, online gift registry, one-of-a-kind hashtags, checklists, and budgeting tools. After you're engaged it can seem like your to-do list grows larger and larger. Luckily, there is Classic Party Rentals to help relieve some of the planning stress! Here are some of the top items we have to offer:
Tables and Chairs:
Whether you are looking for traditional, elegant, or country chic, Classic Party Rentals has you covered. While it might seem like a small and unimportant component of your wedding, your seating can add to the theme and personalization of your wedding, set the tone, and offer guests a comfortable place to rest their feet after all that dancing! Whether you are having a rustic barn wedding, complete with wildflowers in mason jars, or are opting for a classic traditional ballroom wedding with roses and a three-tier cake, we have over 20 different styles we will ensure your guests are sitting in comfort and style. We also proudly feature booster seats and high chairs for your smallest guests! Our professional event specialists will help you determine the perfect size, style, and design to accommodate your guests, budget, and flow of your day.
China and Silverware:
Go for classic white or shake things up a bit with our china selections and pair it perfectly with our wide array of silverware. We feature styles that will fit perfectly with your wedding theme.
Dance Floors:
You've made it through the day so far! Got your something borrowed, something blue. Walked down the aisle and said your I Do's. Enjoyed dinner with all of your friends and family, and now it is time to clear away the tables and bring on the dance floor. Join your closest friends and family for a fun and memorable evening you will never forget. We offer a variety of dance floors, perfect for outdoor weddings, and for keeping the party going all night! Keep it classic with a wood dance floor  perfect for an electric slide or the chicken dance. Let's not forget the bouquet toss, father/ daughter and mother/son dances. If you're in the mood for something more modern blow your guests away with our hologram dance floor, perfect for the Cupid Shuffle or the Cha Cha Slide or dancing to Old Towne Road.  Other options include cherry wood and white.
Tents:
Tents are perfect for outdoor weddings, mostly because of the weather. Tents offer perfect shelter from anything that might try and rain on your big day. Tents can offer shelter and warmth if need be, but also allow a summer breeze to drift through and keep your guests cool. Tents can also be decorated with twinkle lights that add the perfect touch of magic to your day. Tents provide the perfect ambiance to make your outdoor wedding feel like you are part of a fairy tale. We offer unique tent options, from clear top tents so your guests can dance amongst the stars, to large pole tents to fit all of your guests comfortably.
Think outside the box! We also offers fun machines like:
Sno-Kone Makers

Popcorn Machines

Cotton Candy Machines
A perfect after dinner touch to add to your special day!
It is every bride's dream to have the perfect wedding day, and it is our mission to see that dream come true. At Classic Party Rentals, we understand how much your wedding means to you and we strive to fit all of your needs. We offer an extensive collection of quality products that will add the finishing touches to your special day and meet all of your guest's comforts. Visit one of our three Design Center showrooms to see the selections firsthand, gather ideas, and get exactly what you've always dreamed of. Visit our website or 'like' us on Facebook for more information. Or give us a call at one of our locations: Downtown: 804.743.7980 West End: 804.270.9544 Midlothian: 804.464.4825 Follow us on Instagram for more inspiration!
sources: