Valentine's Day Party!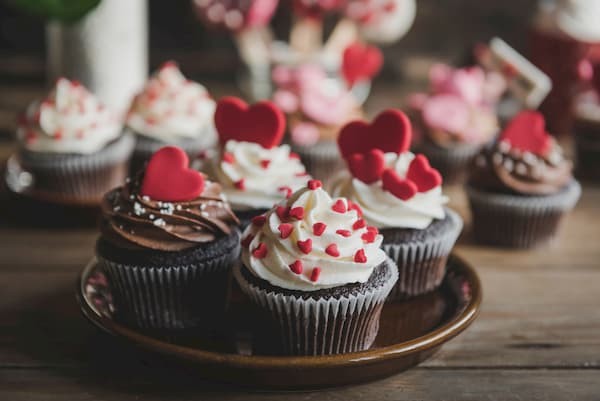 Categories:
This year, why not shake things up and throw a Valentine's Day Party? Classic Party Rentals is a great place to go for all your soiree rental needs, from decorations to catering equipment and beyond. Let their experienced party planners help make you the talk of all your friends with their unique ideas and a vast inventory of party rental items. Here are some fun party themes to get you started.
Let's Have a Sultry Dinner Party
Whether you have a bunch of single friends that haven't met each other yet or several couples that love any excuse for a party, consider throwing a passion-themed dinner party. Have your bartender create some passionfruit cocktails served in festive glasses as guests arrive and serve red wine in modern stemless wine glasses with dinner. Have your caterer go all out on the food with a sexy amuse bouche and aphrodisiacs like oysters and chocolate.
For the decor, Classic has every party decoration rental you need. Choose intimate round tables along with the Iridescent Crush Linens in Champagne and Valentine. Decorate the tables with blood-red roses and votives. Let the experts at Classic set up a dance floor, then keep the lighting low and the music slow and sultry.
How About a V-Day Tea Party?
How about inviting your besties to a Valentine's Day tea party? Put on some pretty dresses and have a midday celebration with just the girls. Think about scattering pink and rose gold confetti hearts across the tables. Set the stage for the food with some beautiful china like Classic's Coupe Marie Pink with matte satin linens in Rose and White.
For the menu, enlist your friends to help with the food or hire a caterer. Serve passion tea and Sparkling Rosé served in elegant champagne flutes along with heart-shaped or kiss-shaped sandwiches and petit-fours displayed on silver three-tiered stands.
Sweets for the Sweet Dessert Party Classic Party Rentals has tents for all occasions. Put up one on the lawn, then decorate with hanging cutout hearts and a heart-shaped piñata. Fill the piñata with valentine themed candy and use a cupid's arrow for the bat. Pick the acrylic three-tiered stands to show off delicious sweets like tiny decorated cakes with edible flowers, cupcakes with candy hearts and heart-shaped cookies with Valentine's messages.
What Do You Think About Having a Valentine's Themed Costume Party?
Get your adventurous friends together for a costume party themed with famous couples in history or literature. Pick famous lovers like Romeo and Juliet, Cupid and Psyche, Cleopatra and Mark Antony, Lancelot and Guinevere or Napoleon and Josephine and make it a costume contest. Talk to Classic about their party rental supplies like the red carpet for arrivals.
Have your caterer prepare appetizers like Angels on Horseback (oysters wrapped in bacon) and cheeses with honey and fruits of love: apples, pomegranates, strawberries, cherries and passionfruit, and serve them on some of the elegant hammered trays that Classic offers. Rent some easels and display movie posters or artwork featuring famous couples.
Classic Party Rentals even has staging equipment and other party decoration items like columns to add to the ambiance and set a perfect background where you can have pictures taken or perform the judging. Make sure you reserve the sound system for announcing the winners of the contest. Your guests will be talking about your fabulous party and the elegant decorations for years to come.
Let Classic Party Rentals Help!
Whether you have your own ideas or need some inspiration, the experienced party planners at Classic Party Rentals can set the stage for your unique event. They have a vast inventory of decorations, beverage, and food service equipment to complement any theme. Call (804) 743-7980 or contact us online today to get started!