"Snow" in Love!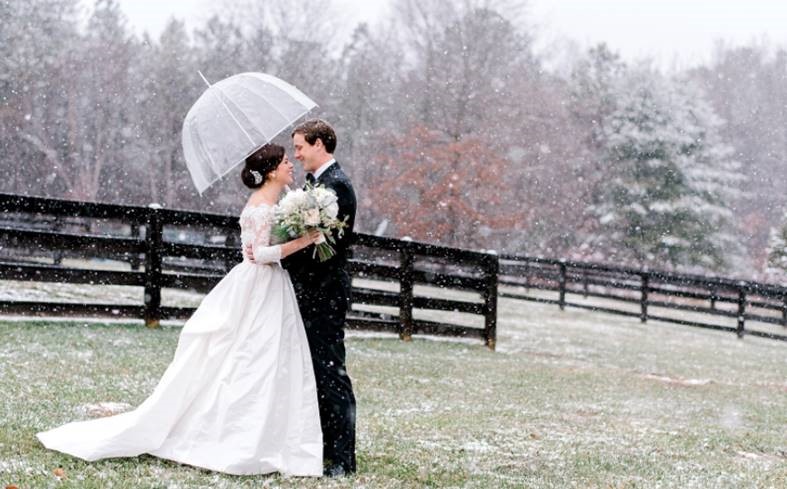 Categories:
We have all heard the old wives tale that, "When it rains on your wedding day, it brings you good luck", right? Well what about when it SNOWS?! Caroline & Josh had the most picturesque wedding day I have seen to date. The snow on the ground brought a magical feel, & would make anyone want to get married in this beautiful scene. The day of your wedding is usually seen as hectic, full of checklists, and time constraints…but the snow just brings a feeling of peace and quiet that is indescribable.
The couple was surrounded by friends and family in an intimate ceremony under a dimly lit chandelier, soft light from nearby candles, & the glow of a warm fireplace. Once the reception got started, the Bride & Groom were joined by their guests under the sparkle of string lights to dance the night away.
Caroline wore a gorgeous taffeta ball gown with lace sleeves, while her bridal party wore floor-length black gowns. The Groom & his groomsmen were decked out in sharp black tuxes with green & plaid pocket squares. We coordinated the look of her rentals to incorporate this black tie affair.
We are honored to have been a part of this storybook wedding, and wish Caroline & Josh a "Happily Ever After"!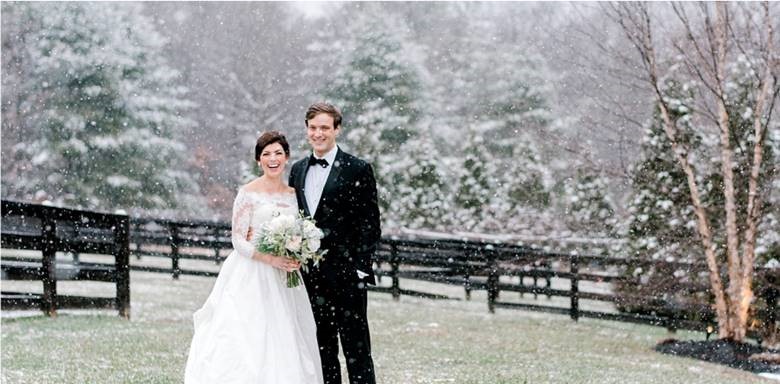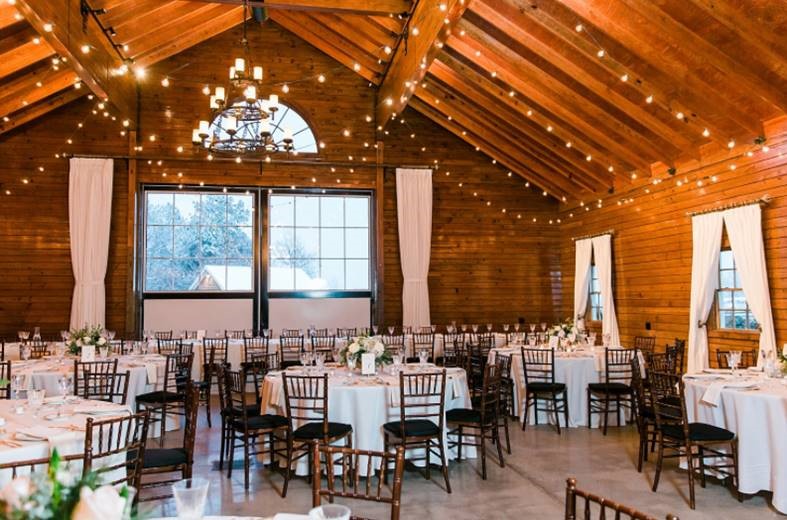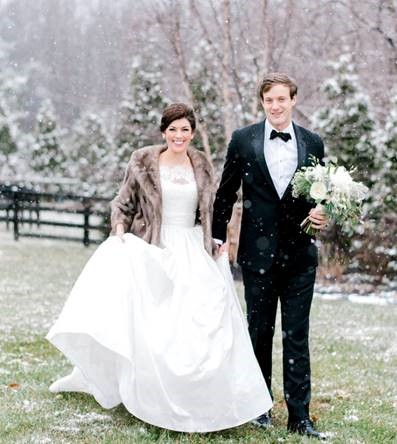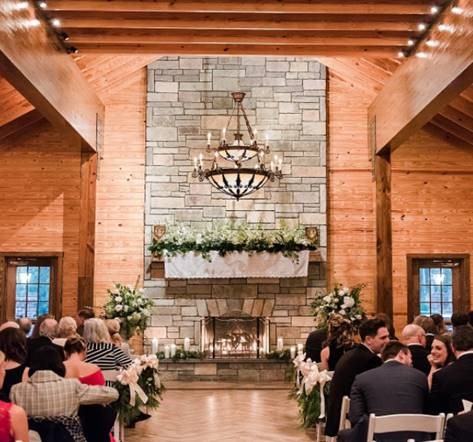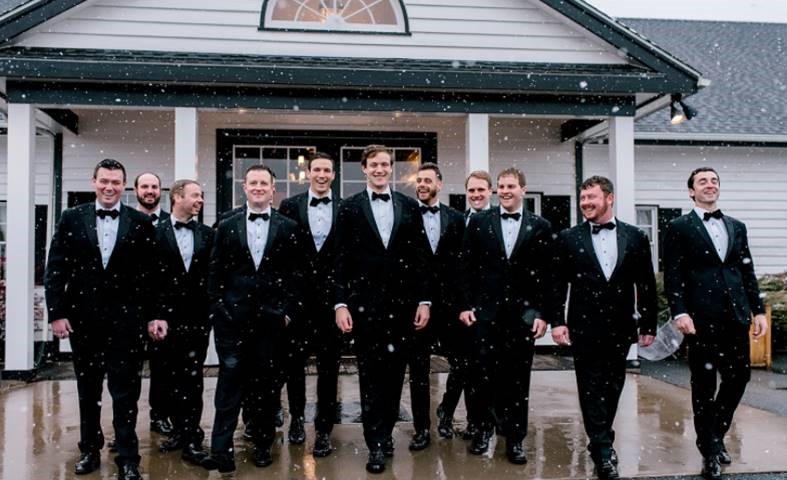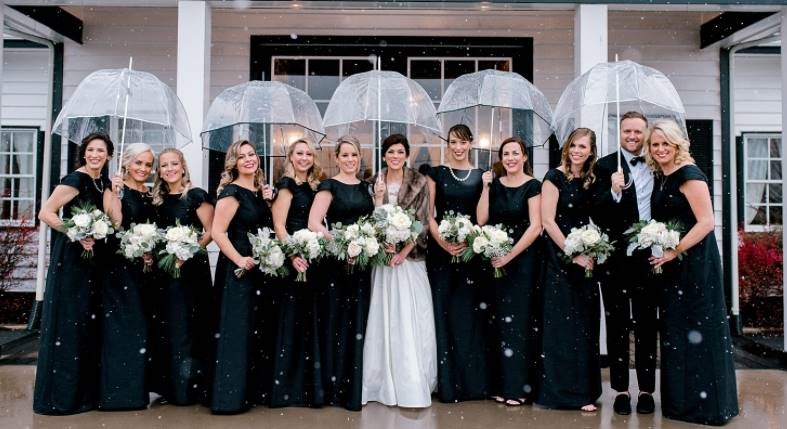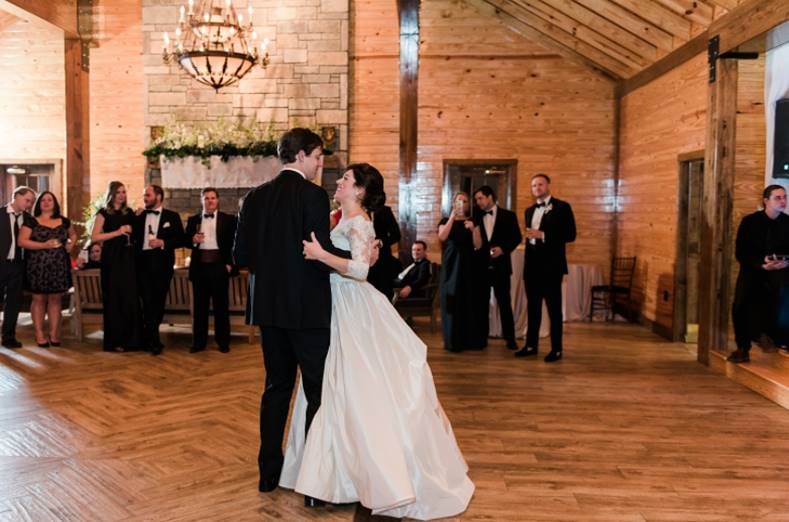 Photography Kathryn Ivy Photography
Venue: Mount Ida Farm & Vineyard Charlottesville, VA
Caterer: Harvest Moon Catering