Get Set to Celebrate with Our Easter Egg Savings Event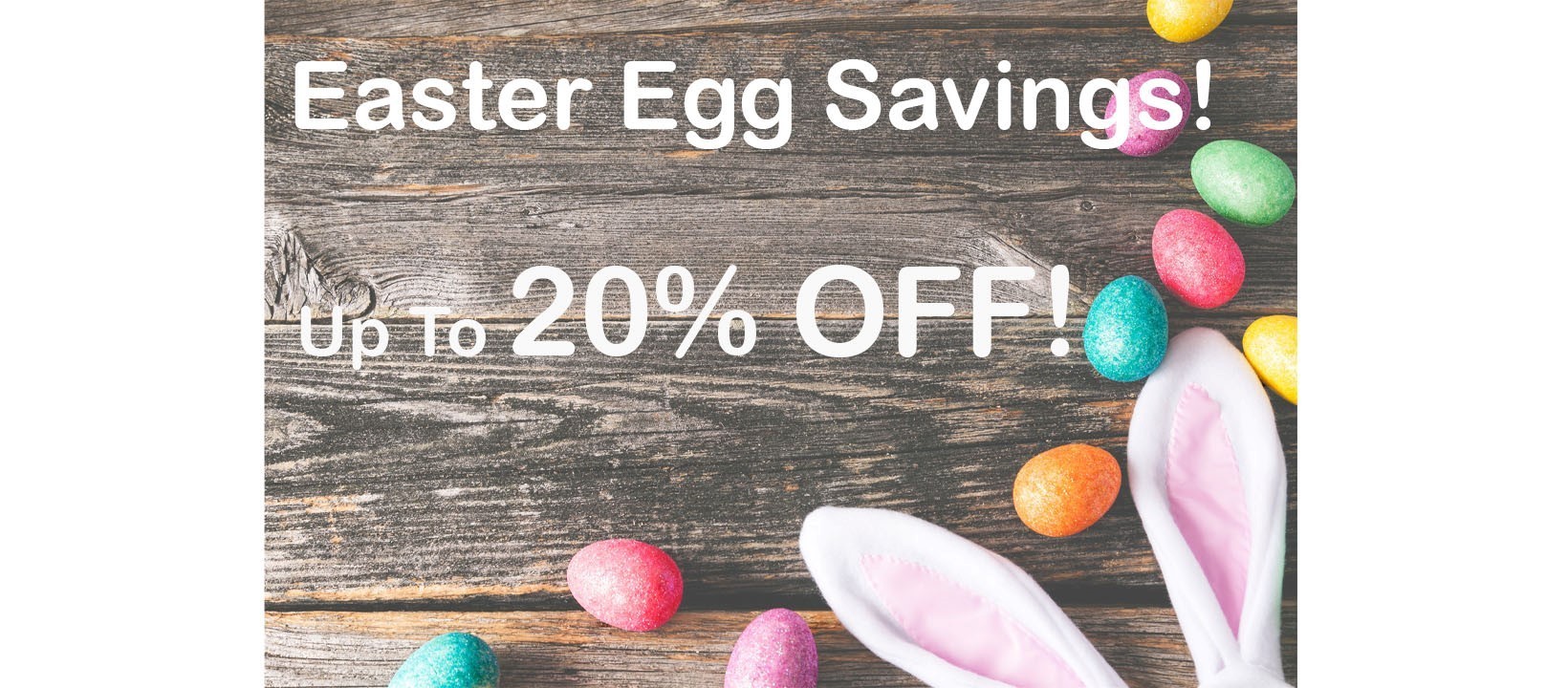 Categories:
Right on the cusp of the spring season, we are unveiling our Easter Egg Savings event for one week only, April 22 through 26. There is no better time to hop on over to Classic Party Rentals of Virginia to fill your basket with a year's worth of savings. Feather your nest with up to 20 percent off your stock party rentals for any event in 2019, including your upcoming wedding, graduation bash, retirement send-off, anniversary celebration,
summer soiree, tailgate event or holiday party.
Supplies for Any Celebration
From elegant to country casual, you can find essentials such as linens and tableware at Classic Party Rentals of Virginia. Discover items that inspire, like our portable dance floors, and extras that add pure fun, like a popcorn or snow-cone machine.
Reserve the supplies you will need for your upcoming event during Easter Egg Savings week, April 22-26th, 2019, and then it will be ready to go as your party date draws near. This is your golden opportunity to reserve our most popular items and ensure availability well in advance of the event. Some of our most-requested rentals include:
Farm tables
Decorative cross-back chairs
Specialty linens
Sound systems
Shimmery chargers
Gold-rimmed glassware
Our up to 20 percent Easter Egg Savings applies to our stock on hand only, so be sure to stop by either of the Classic Party Rental of Virginia locations, Central/Southside or West End in Richmond, during savings week to choose your Easter egg and make your selections.
Event Suggestions and Ideas
Mother's Day Garden Party
Make the most of the spring season with a lovely outdoor garden party to create a magical Mother's Day. We can help with tables and chairs, place settings and more.
Serve iced tea for a crowd with our beverage service rentals, and dress up your tables with linens and chargers that reflect the colors of a garden in bloom. Reserve a stage for a string quartet and a few patio heaters in case of cool weather. Source the garden itself for fresh centerpieces, and string tiny twinkling lights in the tree branches for a touch of enchantment
Fourth of July Barbecue
If your backyard grill just cannot crank out enough grilled beef, fish or chicken to feed your Fourth of July crowd, reserve one of our large grills early to ensure availability. When you stop into Classic Party Rentals of Virginia to select your gas or charcoal grill rental during our Easter Egg Savings Event, you will have one more item checked off your to-do list as Independence Day draws near.
Be sure to include other rental items you might need such as tables, chairs, and insulated beverage servers so that there is plenty of food and drink to go around while you wait for the main event: fireworks at dusk. Stop in during our Easter Egg Savings week to make your reservations and save.
Silver Anniversary Celebration
Put together a perfect anniversary party for your parents, friends or your spouse with a little help from Classic Party Rentals of Virginia. Hire a band that plays the style of music that was popular when the couple was first dating, and be sure to reserve one of our dance floors for a romantic first dance.
For the buffet table, reserve matching serving pieces such as our hammered silver chafing dishes, servings bowls and trays for an elegant-looking buffet display. Dress the tables in snow-white linens and black cloth napkins for a tuxedo effect. With some help from Classic Party Rentals of Virginia, you can plan the entire party and still have enough energy to enjoy it as much as all your guests.
Big Birthday Bash
When someone special is nearing a milestone birthday, make sure you mark it with a fabulous bash. You can easily plan well in advance and take advantage of our up to 20 percent off Easter Egg Savings at the same time.
Treat the kids or the young at heart to cotton candy and snow cones with one of our fun rental machines. Be sure to reserve a sound system to play the guest of honor's favorite tunes, past and present.
Keep the beverages flowing throughout the party with coffee makers, insulated beverage servers or even our shimmering champagne fountain for adult events. Set up an ice cream sundae bar where revelers can experiment with the toppings of their choice, and be sure to reserve some bar stools so everyone can gather around and share.
At Classic Party Rentals of Virginia, we know that any gathering becomes a celebration once your guests begin to have fun, and we can help you make that happen. When you reserve what you need during our Easter Egg Savings week, you need not rush around at the last minute to find the right equipment. Just relax and enjoy.
Engagement Party

Set the tone for your son or daughter's future with an elegant engagement celebration. Stop into one of our locations to select the seating, table dressings, beverage and food service serving pieces you will need for the happy event. Our gold-rimmed flutes are ideal for the champagne toast, and your choice of table linens is a great way to introduce the bride's chosen colors.
Go all out with a dance floor rental so the engaged couple and their guests can dance the night away beneath the stars. We can help make this once-in-a-lifetime event truly memorable with our in-stock selection of elegant rental items. Reserve during Easter Egg Savings week and for great deals too.
Plan, Reserve and Save
If you can imagine it, we can help you make it happen with beautiful table settings, serving ware, staging and more. When you work with us at Classic Party Rentals of Virginia, you can have the furnishings and equipment that support a contemporary or vintage theme without the significant cost of purchasing them.
Come into either Classic Party Rentals of Virginia location, Central/South or West End in Richmond, during Easter Egg Savings week, April 22 through 26, and save up to 20 percent when you reserve rental items for any event in the upcoming year. We look forward to seeing you.
Please note: This up to 20 percent Easter Egg discount applies to in-stock items only and does not include tents and accessories, delivery or labor costs. To receive the discount, you must make a 50 percent deposit at the time you make your reservations.