Two Traditions, Two Celebrations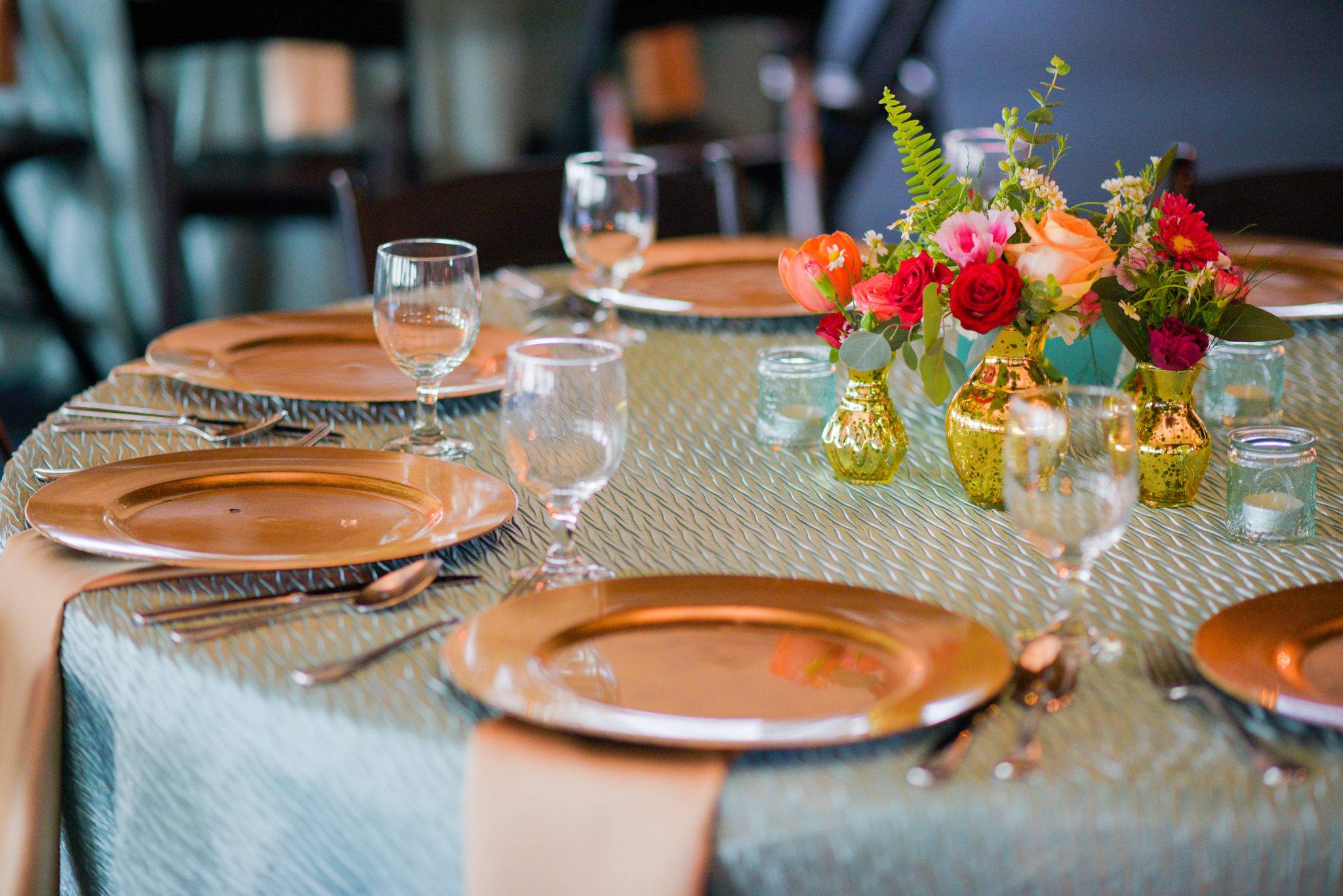 Categories:
Working with weddings that incorporate different cultures is really exciting because it takes us out of the box of a traditional American celebration.  Last summer, Jess and Jay tied the knot – twice! Their Indian ceremony and reception took place at the Science Museum of Virginia on Friday and their traditional American wedding happened the very next day at Tredegar Ironworks.
For the Indian celebration, we chose bright red and vibrant blue linens to match the colorful sarees the bridesmaids wore and there were touches of gold on the china and chargers.  Jess loved our brown Checulo fabric so we had runners custom made for their head table; it added a unique texture to the table.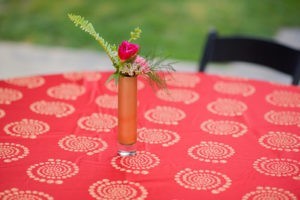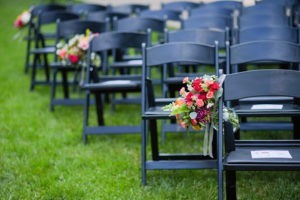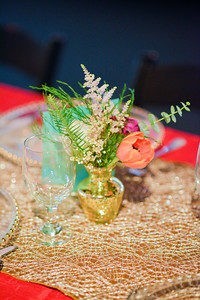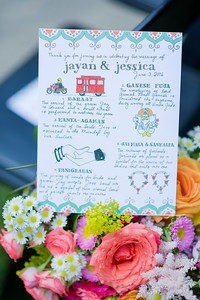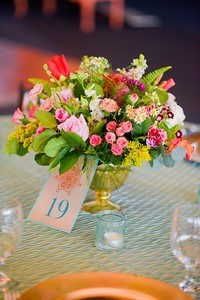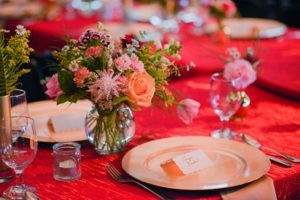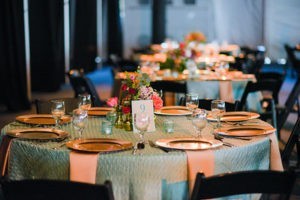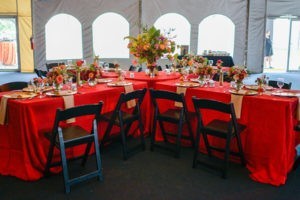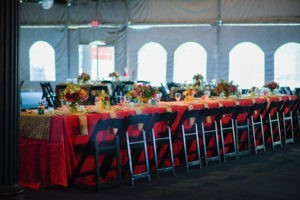 At Tredegar, Jess planned her American celebration with a combined aesthetic of rustic and delicate.  She used walnut farm tables for her family tables which looked great against the dark ironwork but paired it with gentle light lace linens for her remaining guest tables.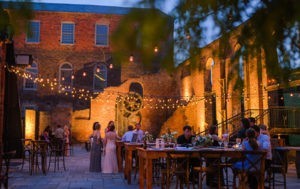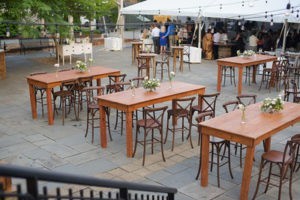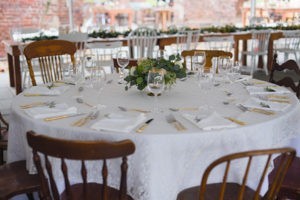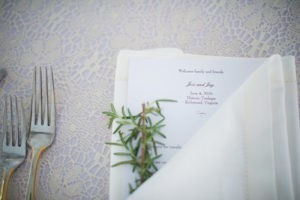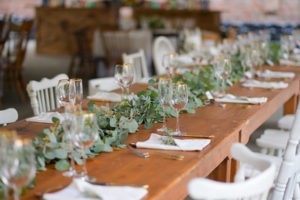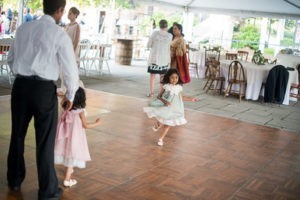 Each wedding had a different look and feel but both looked beautiful and ended with two people living happily ever after.